SHALE GAS IN UK
Save Sussex now !
urgent - urgent - urgent - urgent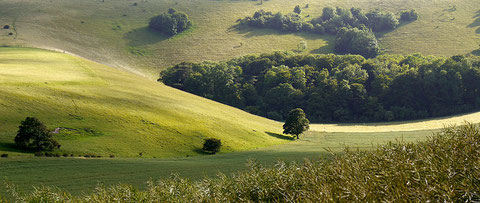 Message from :
David Nordon-Angus
Team : http://www.schistehappens.blogspot.fr/
Read below how one of the most beautiful regions of the UK ( Sussex Downs refer ) is threatened by the abomination of fracking – for greed. 'Beautiful', but densely populated and there is the rub. Population density in the UK is circa 3.5x that of rural Pennsylvania which has been decimated by this apalling activity and the impact on roads, house prices, visual amenity and of course the purity of drinking water ( not to mention the massive volumes involved will be that much greater. 
Of course, Sussex is merely one of the locations threatened in this way in the UK. However, due to the indigenous wealth and influence located in the region, battle has now commenced. The so colled Environment Agency have set a deadline of the 16th of this month for concerns to be raised ( neat eh?!).
If this concerns you or your family and friends ( The Mendips, Weald of Kent, South Wales and many more areas are now threatened ) PLEASE sign the petition and then send the link to those concerned.
Thank you.
Should you wish to submit comments to the UK Environment Agency in relation to the application by Cuadrilla Resources to pursue hydraulic fracking in Sussex prior to the deadline of 16th July, I attach contact details below. Note that if the applications are approved a dangerous precedent will have been set with implications for all the other areas/regions previously mentioned. Thank you
https://consult.environment-agency.gov.uk/portal/permits/app/cuadrilla/balcombe
Joe Allison
Permitting Support Advisor
PSC (Sheffield)
Email : joseph.allison@environment-agency.gov.uk
Internal Telephone 711 6362
External Telephone 03708 506 506
Environment Agency
Permitting Support Centre EP Team
Quadrant 2
99 Parkway Avenue
Parkway
Business Park
Sheffield
S9 4WF

PETITION
Stop the imminent poisoning of the entire Sussex water
urgent - urgent - urgent - urgent
In less than two days now, Cuadrilla, a company involved in the controversial act of fracking, will be granted a licence to dispose of millions of gallons of toxic and radioactive waste from a drill site in Balcombe,  in Sussex. The Environment Agency has requested concerns be raised by the 16/07/13 otherwise this proposal will be granted.

Fracking has been described by an eminent scientist as the most effective way to poison a population through it's water supply. Among the risks are:

Millions of gallons of fracking fluid, pumped into the ground, containing over 600 chemicals: 25% of which are linked with cancer and mutations 37% affect hormones 40-50% affect kidneys and nervous, immune and cardiovascular systems 75% affect respiratory and gastrointestinal systems and sensory organsToxic, radioactive wastewater is stored in open pits and sprayed to evaporate quickly before being trucked away. This process releases lethal radon into the air which carries for miles. 60% of wells leak Toxic fluids seeping through natural fractures can reach drinking water aquifers in as little as 3 years 30-70% of fracking fluid is not recovered and stays in the ground.

Cuadrilla has licence to drill 1,200 of these wells across
the Sussex Downs, not to mention the numerous sub-stations and mile upon mile of pipeline. This is nothing short of the wholesale industrialisation of the Sussex countryside along with the irreversible pollution of our drinking water. Please help stop this from happening by taking 2 minutes to sign this petition to the Environment Agency before the closing date of the 16th of July. Every single person makes a difference and with your help we can protect our home for ourselves and future generations from the threat of greedy corporations whose only concerns are increased profits. Thank you.

http://www.avaaz.org/en/petition/
Stop_the_poisoning_of_the_entire_Sussex_water_supply/?tSzwwab